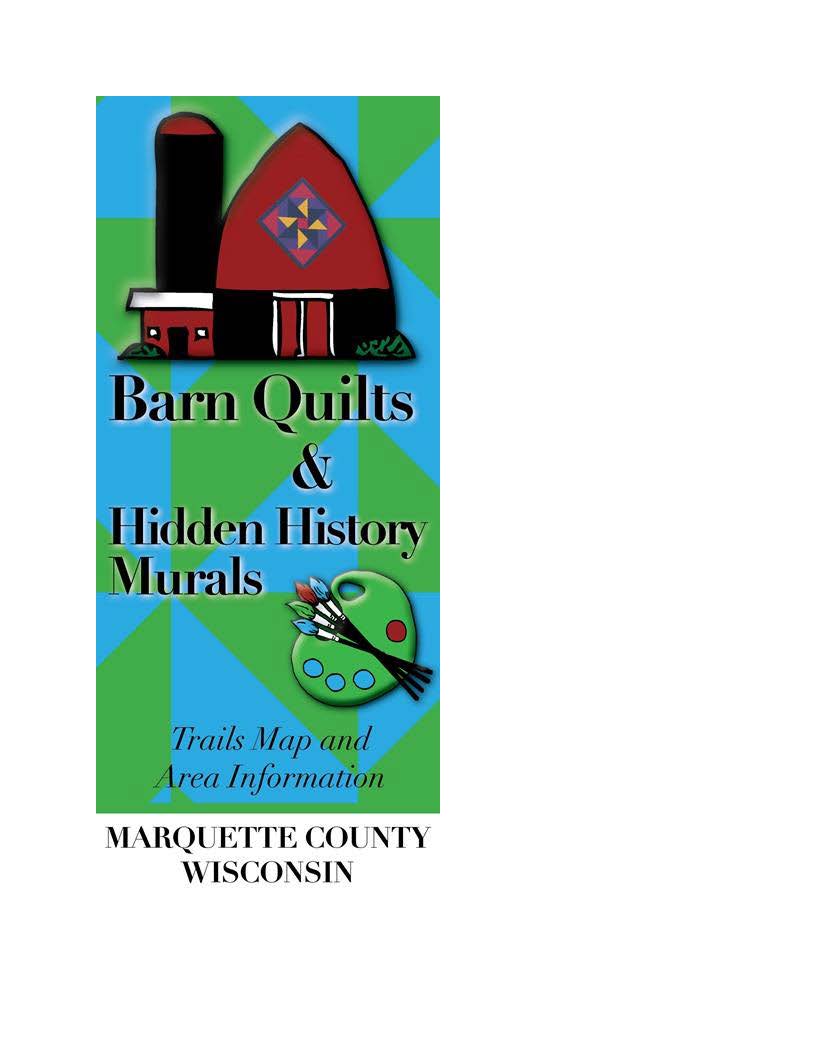 Marquette County Home & Community Education Association (HCE) is working with you and Marquette County groups to create, hang, and promote the Barn Quilts of Marquette County!
Colorful maps of the "Barn Quilts and Hidden History Mural Trail" are available at area libraries, stores, and motels. Or stop by the Visitor's Information Cabin at the I-39 exit in Westfield, or the Marquette County Extension office, 480 Underwood Avenue, Montello.  You can visit  for https://www.barnquiltsandmurals.org/ printable map, stories about the sites, and more.
Partners include Marquette County Extension, Marquette County Historical Society, Montello Historic Preservation Society, Marquette County Tourism Commission, Adams-Columbia Electric Cooperative, and more!
Click below to find the Request Form for Barn Quilt Location
Request for Barn Quilt Location (Microsoft Word Version)
Request for Barn Quilt Location (Adobe PDF Version)
Review of requests is ongoing.  Contact 608-297-3139 for more information.