Responding to your family and community needs with research-based education and partnerships.

 
Local Programs 

Raising a Thinking Child – for parents with children ages 4-7. Parents who complete RTC and use its methods report decreases in  impulsive and inhibited behaviors in young children, improved problem solving skills in young children, and improved parent-child communication. RTC is a nationally recognized program that has proven results. Next program will be in Spring 2020. It is an 8-week (once a week) class.  Call 608-297-3139 or email susan.allen@wisc.edu
Mindfulness-Enhanced Strengthening Families Program for families with children ages 10-14 – an enjoyable, skill-building opportunity for the entire family that really works — and we have the evidence to prove it!  Help your family grow together, be happier and closer, and help your kids avoid the dangerous pitfalls of adolescence. Seven weeks, one night a week for the whole family.  Next program will be Spring 2019.  Includes family dinner and child care.  Get on the waiting list and help select the dates!  Call 608-297-3139 or email susan.allen@wisc.edu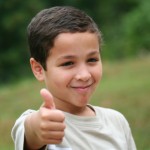 Parents Forever – A parenting class for parents in the process of divorce, already divorced, or never married but separating.  To complete the course you  attend the four-hour training (two hours each day) and turn in a simple homework assignment. For class information, please email klardy@co.marquette.wi.us or call, 608-297-3141.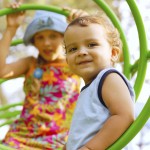 Positive Solutions for Families – for parents with children ages 3-5. Tired of dealing with your child's challenging behaviors? Learn proven techniques and tools for managing your child and teaching them to manage themselves. This program is seven weeks, two hours each week and provides child care. Parents report less stress and more enjoyment in raising their children, and less likely to use physical punishment. One parent said we should rename this "how not to choke your child."  Watch for more details or call 608-297-3139.
Raising Your Spirited Child – This workshop series (four 2-hour sessions) builds skills in parents and caretakers to: 1) understand your child's temperamental traits; 2) identify cues leading up to challenging behavior; 3) cope with tantrums and blow-ups when they do occur; and 4) develop strategies for reducing or eliminating power struggles (especially at mealtime, bedtime, dressing).  Watch for more details or call 608-297-3139.
You're Invited:  Parent Cafes – Make new and visit old friends; Share ideas and enjoy "me" time; Discuss family hopes and dreams.  For more information, go to the Parent Cafes Facebook page.
Marquette County Family Resource Directory are you looking for services and opportunities for families in Marquette County?  This is loaded with information and has a Table of Contents to guide you. The directory is hosted on the ADRC website but has resources for all Marquette County residents. 
"Helping Hands for Families with Young Children"– Newsletters designed for parents raising young children in Marquette County. Good ideas, resources and connections in an easy-to-read two-page format."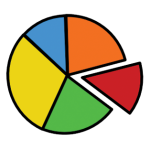 Parent Information Exchange – A growing network of local parents in four Marquette County communities. Read more by clicking on the title link.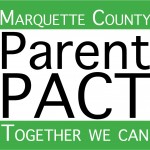 Parent Pact – a handy guide for parents about "house rules" for your own tweens and teens. Helpful when their friends are at your house, or your children are at their friends' houses. Conversation starters with other parents and guidelines about alcohol, weapons, bullying, harassment, cellphone and Internet use and more.
Healthy Communities Healthy Youth – coalition to prevent and reduce substance abuse prevention in Marquette County.  Since 2003.  More information at HCHY.
Managing Your Money – achieve your goals by handling your money well. Learn how to create a spending plan, track expenses, understand debt and credit, manage bank accounts, and more. Individual or classroom instruction. See staff contact at bottom of this page for more information or to set up a confidential, individual appointment.
Marquette County Barn Quilts   – beautiful 8′ x 8′ quilt blocks decorating our landscape!  Read more by clicking on the title link.
Home and Communty Education Association (HCE)   –   an organization dedicated to lifelong learning and community service.  Read more by clicking on the title link.
Resources
Family Physical Activities
Family Financial Management
Building Strong Families
Child Development
Foods & Nutrition
Housing
UW-Extension
MARQUETTE COUNTY STAFF
If you want to learn more or have any questions regarding Family Living in Marquette County, please contact:
UW Extension-Marquette County
608-297-3136
klardy@co.marquette.wi.us