The Extension Institute of Human Development and Relationships recognizes the importance of creating strong families that serve as the foundation for community life by enhancing family relationships, parenting, child development, and the community institutions that promote family well-being. Our Human Development & Relationships programming is committed to providing a source of well-researched, quality information about families and relationships.
---
Local Programs & Classes
---
Triple P: Positive Parenting Program
These Triple P – Positive Parenting Program seminars and discussion groups will provide parents of children ages 0-12 years and teens with a toolbox of strategies to raise confident and healthy children, build strong family relationships, manage misbehavior, and prevent problems from happening in the first place. The series offers both seminars and group discussions and participants can choose as many of the sessions in the series to attend to support their learning needs. Parents participating in the Triple P seminar receive specific developmental and child development advice to optimize their child's development.
Triple P is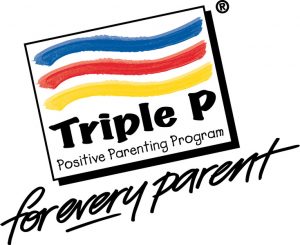 one of the most effective evidence-based parenting programs in the world, backed up by more than 35 years of ongoing research.  It is used in more 30 countries and has been shown to work across cultures, socio-economic groups, and in many different kinds of family structures.
Current Class offerings:
Click here to register for Fall 2022 classes 
---
Parent Cafés
 A fulfilling way to talk, listen and support each other with the stressors, worries and challenges of parenting that many have struggled with alone.
 They are unique in that every parent's voice is heard.
Support parents in building friendships and a strong network of families who help each other stay strong.
Small group conversations are based on the Five Protective Factors and facilitated by a parent host.
Parent Cafés are held once a month (in person or virtually), September- May. Check out the Facebook page for updates and Café dates and times.
To register call 1-800-628-8534.
---
Parents Forever™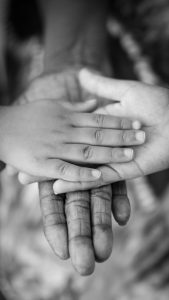 Parents Forever is a parenting class for parents in the process of divorce, already divorced, or never married but separating. To complete the course, you attend the four-hour training (two hours each day) and turn in a simple homework assignment.
Click here for the current class schedule and more information.
If you have any questions, please email hannah.zellmer@wisc.edu or call, 608-297-3141 or Register here.
---
Babysitting Basics Classes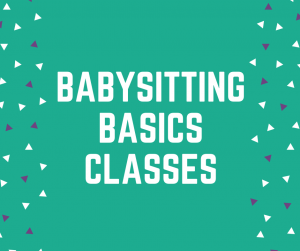 This popular course is offered for youth ages 11-15 and covers basics of child development, nutrition, entertaining children, safety, and first aid, plus full CPR (Cardio-Pulmonary Resuscitation) certification. This high quality class helps to make young people responsible babysitters. Class is limited to 18 students. $30.00 includes instruction, materials, and certification cards.
Classes are offered twice a year on an as needed basis. Please contact Hannah Zellmer for more information at 608 297 3139 or hannah.zellmer@wisc.edu.
Brought to you by Marquette County UW-Extension Human Development & Relationships, Marquette County Emergency Medical Services (EMS), Healthy Communities Healthy Youth (HCHY), and the Parent Information Exchange (PIE).
---
Home Alone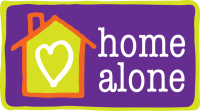 Is your child ready for self-care?  As children grow more independent, parents begin to consider the possibility of having them stay home alone rather than being cared for by others.  This can be a rewarding experience for children and parents, but only if the children are ready and prepared.
Extension Marquette County offers an online program that educates parents and their children on readiness for self-care, home alone plans, safety, and alleviating fear and boredom when children are home alone.
Visit our Home Alone online program for more information. Parents and children should complete this entire program together. Click here for Home Alone (Español).
---
Online Resources
---
Parenting…Behind the Behavior
Short research-based, positive parenting vide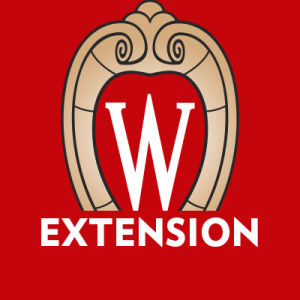 os from University of Wisconsin – Madison/Division of Extension's Human Development & Relationships Institute available in Facebook Video Library
---
Talking About Race

Many parents are asking how they can talk to their children about race. Please check out the following resources. The most important advice is to realize that parents can influence their children and provide the reassurance and information that is appropriate for their development.
---
Parenting a Preschooler
An important part of helping children through the preschool years is making sure that their minds and bodies are working their best. When children's physical needs are met they are better able to learn, have more self-control, and are generally happier, which is good for both of you! Here are a few fact sheets that highlight the importance of nutrition, good sleep, stress reduction (yep, even little ones get stressed out), and physical activity.
https://fyi.extension.wisc.edu/parentingthepreschooler/healthy-minds-and-bodies/
---
                                                       Anywhere Dads
A podcast about parenting for incarcerated fathers and their families, featuring the voices of fathers who are incarcerated. Click here to access episodes.
---
Community Resources
---
Marquette County Resource Directory are you looking for services and opportunities for families in Marquette County?  This is loaded with information and has a Table of Contents to guide you. The directory is hosted on the ADRC website but has resources for all Marquette County residents.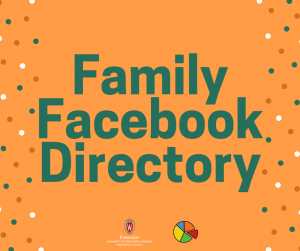 Marquette County Family Facebook Directory – Resources for Families: Facebook Pages and Groups. Ever wonder how to find out what groups or pages to follow on Facebook to keep up to date on family resources, activities and events? Check this out! 
"Helping Hands for Families with Young Children" – Newsletters designed for parents raising young children in Marquette County. Good ideas, resources and connections in an easy-to-read two-page format."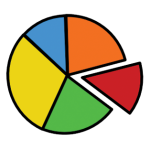 Parent Information Exchange – A growing network of local parents in four Marquette County communities. Read more by clicking on the title link.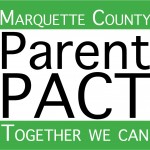 Parent Pact – a handy guide for parents about "house rules" for your own tweens and teens. Helpful when their friends are at your house, or your children are at their friends' houses. Conversation starters with other parents and guidelines about alcohol, weapons, bullying, harassment, cellphone and Internet use and more.marquettehchy.org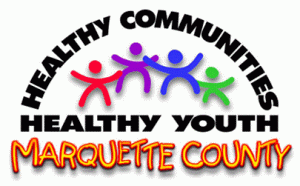 Healthy Communities Healthy Youth – coalition to prevent and reduce substance abuse prevention in Marquette County since 2003.
Marquette County Barn Quilts – beautiful 8′ x 8′ quilt blocks decorating our landscape!  Read more by clicking on the title link.
Home and Communty Education Association (HCE) – an organization dedicated to lifelong learning and community service.  Read more by clicking on the title link.
---
 More Resources
---
Building Strong Families
Child Development
Foods & Nutrition
Family Financial Management
UW-Extension
---
Marquette County Staff
If you want to learn more or have any questions regarding Human Development and Relationships in Marquette County, please contact:
Extension Marquette County
Hannah Zellmer
608-297-3139