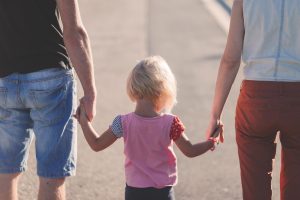 Parents Forever™ is a 4-hour "co-parenting" class for parents in the process of divorce, already divorced, or never married but separating. The class provides insights into how children experience their parents' conflicts, and the skills parents use to communicate and interact with each other to reduce or prevent conflicts.
To complete the course, parents participate in a 4-hour class. Extension Marquette County charges $28.00 for the program and materials if you are having them shipped to you. It is $20.00 if you are picking them up in person. This can be waived or reduced for financial hardship.
Please email Hannah Zellmer at hannah.zellmer@wisc.edu or call 608-297-3141 for more information, or Register here.
2023 Online Class Schedule 
(classes are held via Zoom)
Oct 17 & 19, 5:30 – 7:30 p.m. (4 hr. class, 2 – part series)
2023 In Person Class Schedule
(classes are held at 480 Underwood Ave. Montello, WI 53949)
September 21, 8:30 a.m. – 12:30 p.m. (4 hr. class)
November 16, 8:30 a.m. – 12:30 p.m. (4 hr. class)
2024 Online Class Schedule
(classes are held via Zoom)
Jan 23 & 25, 5:30 – 7:30 p.m. (4 hr. class, 2 – part series)
March 19 & 21, 5:30 – 7:30 p.m. (4 hr. class, 2 – part series)
May 14 & 15, 5:30 – 7:30 p.m. (4 hr. class, 2 – part series)
2024 In Person Class Schedule
(classes are held at 480 Underwood Ave. Montello, WI 53949)
February 15, 8:30 a.m. – 12:30 p.m. (4 hr. class)
April 18, 8:30 a.m. – 12:30 p.m. (4 hr. class)
Co-parenting Education – Report of Positive Impacts in Wisconsin