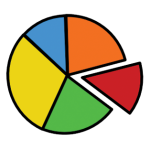 Connect with other families in the Marquette County area to share and learn all kinds of things! Could be what's happening for fun, time to socialize with other parents, helpful hints on raising kids, equipment exchanges, parenting skills, brush up on money management, support for understanding your child's special needs or temperament, craft and menu ideas — you name it!
PIE contacts are located throughout the county. Families that are connected to other families and community resources tend to be more resilient to challenges in life. And its more fun, too!
PIE is a joint project of Extension Marquette County Human Development and Relationships and Healthy Communities Healthy Youth (HCHY) — but it is really the parents that make it work! Each community is connected to a PIE team member to ensure reliable, quality information is exchanged.
Reach out and connect with a PIE team member in your area.
Endeavor – Debbie Thome  608-566-3746  debthome@hotmail.com.
Montello/Buffalo – Tiffany Lodholz  608-566-9077  tiffanylodholz@gmail.com or Melissa Klebs  920-948-5842   melissa.klebs@gmail.com
Packwaukee – Molly Coddington  319-480-6847  molly.m.coddington@gmail.com.
Oxford/Neshkoro – Hannah Zellmer  608-297-3139  hannah.zellmer@wisc.edu.
Westfield – Jessika Stauffacher  608-369-0724  jessikae@hotmail.com.
For Information on Countywide Resources and Programs– Hannah Zellmer  608-297-3139  hannah.zellmer@wisc.edu.
INTERESTED IN CONNECTING ONLINE WITH MARQUETTE COUNTY PARENTS?   Follow our Facebook page! It's an online way for parents to share and exchange
Activities and happenings
Resources (programs, services, recipes, clothing, childcare info)
Parenting tips and ideas
Family Facebook Directory– Resources for Families:Facebook pages and groups
When parents connect, everyone benefits!
LOOKING FOR FAMILY SERVICES AND OPPORTUNITIES IN MARQUETTE COUNTY?  Check out the Family Resource Directory
WANT MORE INFORMATION ON PARENTING CLASSES OR OTHER PROGRAMS?  Click here or call Hannah Zellmer, Human Development and Relationships Educator at 608-297-3139 or email hannah.zellmer@wisc.edu.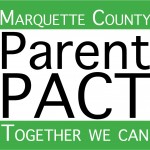 PARENT PACT  A handy "house rules" guide for parents of teens and tweens about alcohol, bullying, weapons, cellphone and Internet use, harassment, and much more. Useful for talking with the parents of your children's friends.
"HELPING HANDS FOR FAMILIES" NEWSLETTERS  Quarterly newsletter designed for parents raising young children in Marquette County. Good ideas, resources and usually a recipe, in an easy-to-read two-page format.